Important
If your email settings are set up using a POP connection, please use the following POP settings, DO NOT delete and re-add email as IMAP unless you have created a backup/export of your email - this could result in lost emails.
Server Settings
Incoming server name: imap.rebel.com
Port: 993
Connection security: SSL/TLS
Outgoing server name: smtp.rebel.com
Port: 587
Connection security: STARTTLS
Step 1.
Click on File in the top left.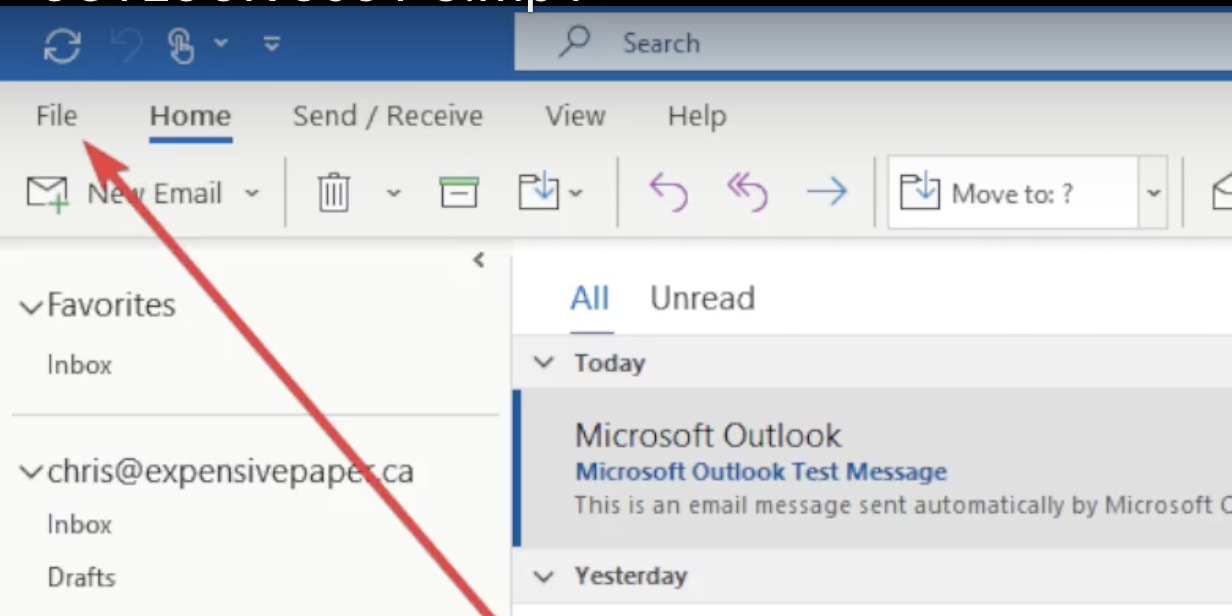 Step 2.
Click Account Settings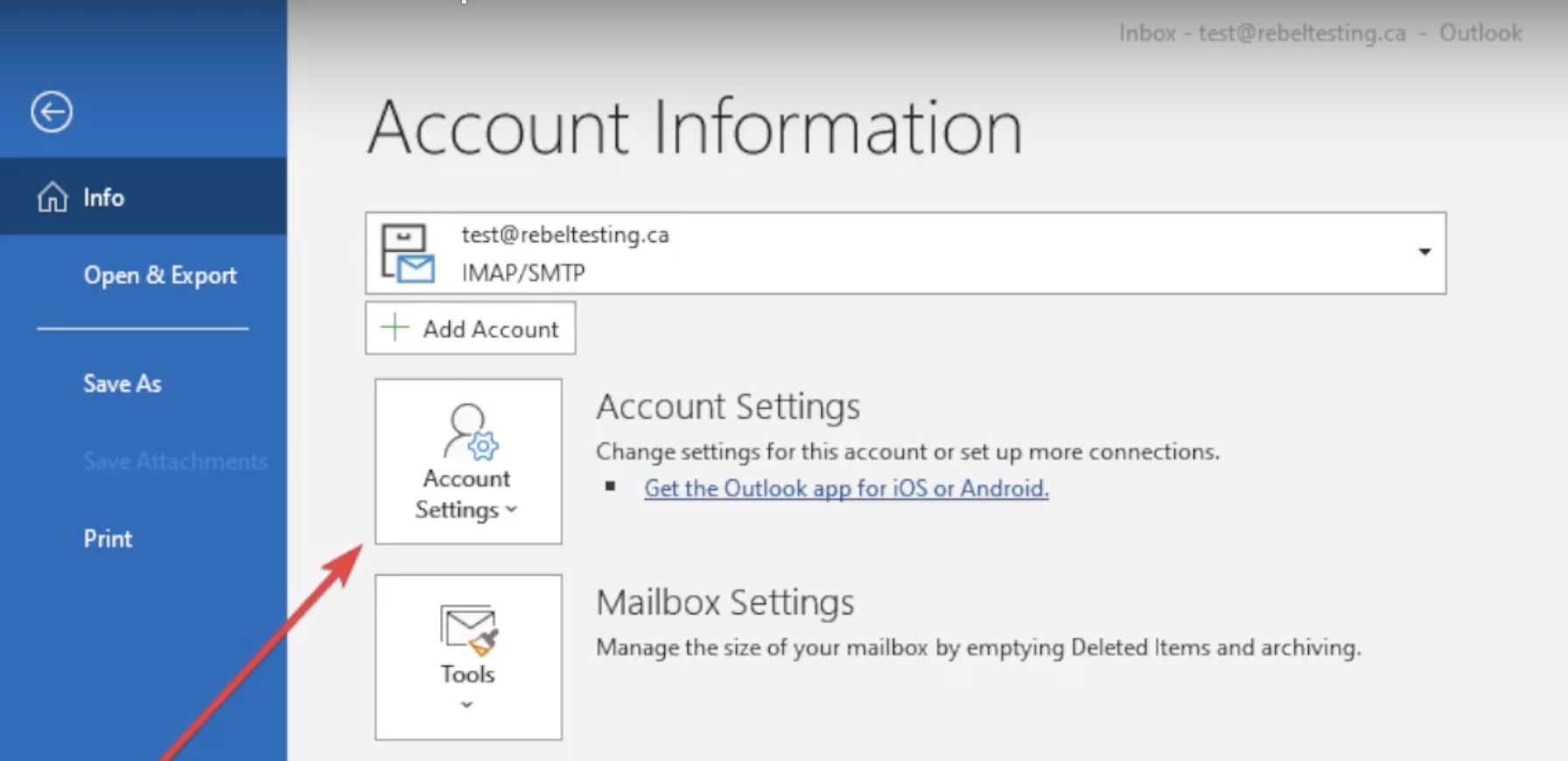 and then Server Settings.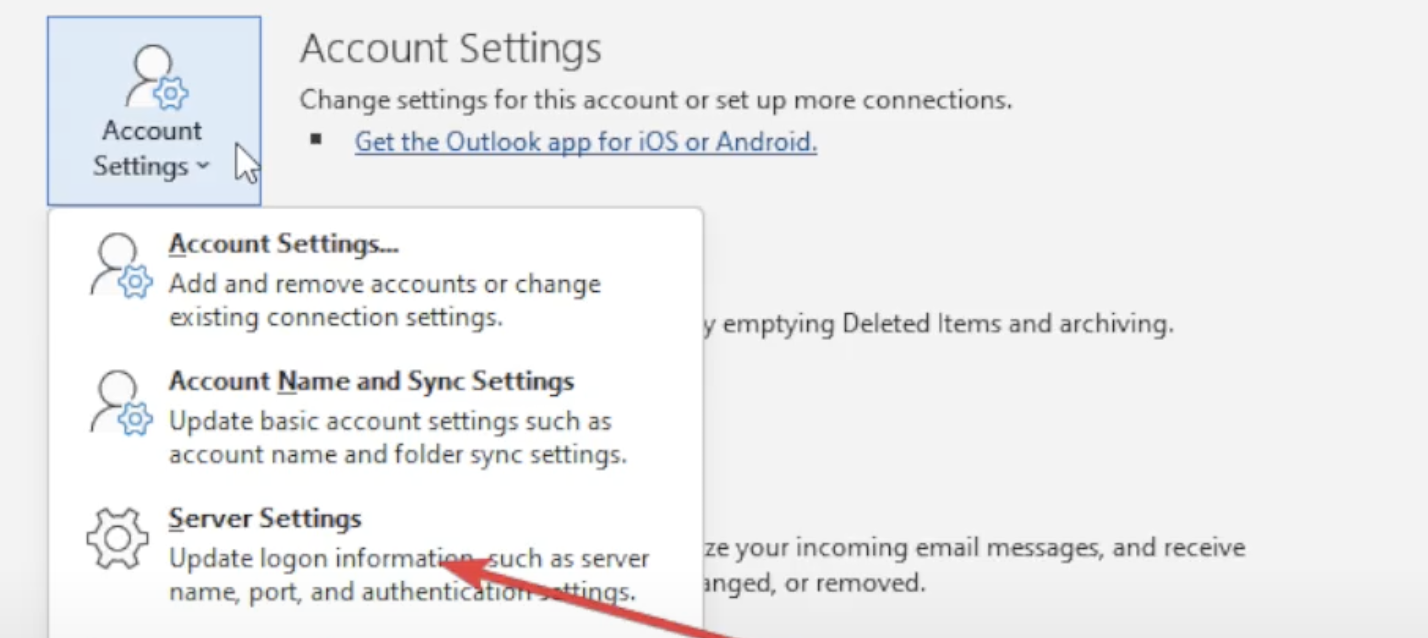 Step 3.
Update your settings to the following:
Incoming mail
Server

: imap.rebel.com

Port

: 993

Security Type

: SSL/TLS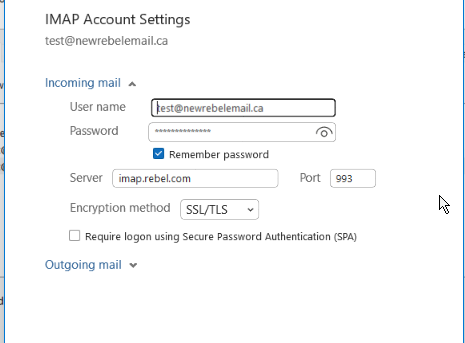 Outgoing mail
SMTP server

: smtp.rebel.com

Port

: 587

Security Type

: STARTTLS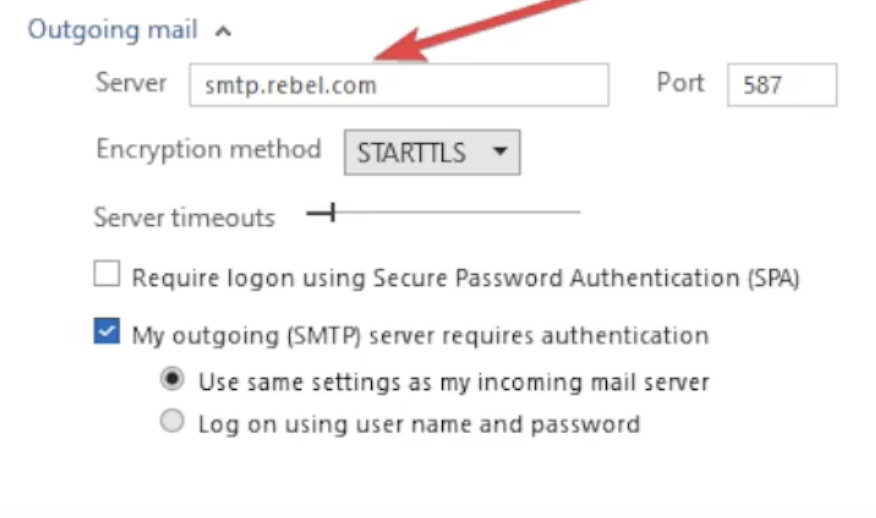 If you experience any delays when using older versions of Outlook, please try unchecking the box for Use same settings as my incoming mail server and check the option for Log on using user name and password and type in your password manually.
Step 4.
Click Next.