In order to either add or update your credit card information for your Rebel account please follow these steps:

Step 1.
Login to your Rebel account and click on My Account in the top right. Then click Account Settings.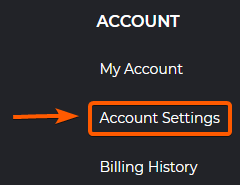 Step 2.
Scroll down until you find Payment Information and click Manage Cards.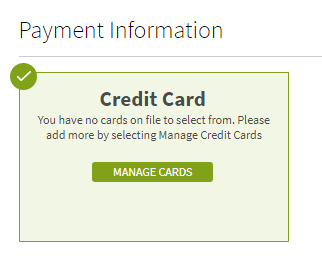 Step 3.
You may want to either click Delete Card or Add New Card before you begin.
Enter your credit card details in the designated boxes provided. The CVV (Card Verification Value) is a three-digit code on the back of your Visa or Mastercard, or a four-digit code on the front of your American Express.
Note: The Alias Name is an optional nickname you can use to label and manage your card. This field is not mandatory.
Step 4.
Once you have entered your credit card details, check the box that reads Set as my default payment type, and click Save New Card.
At this point you may encounter a ReCAPTCHA. Please follow the ReCAPTCHA directions to select particular photos from the set of photos provided (for example, you may be asked to select all photos that include street signs, or all that include trees).