There are two ways to access your Weebly Admin panel within your Rebel account:
Step 1.
Login to your Rebel account and select Domain Manager.
Step 2.
In the Website box beneath your domain, click Edit.

Or,
Step 1.
In your Rebel account, select Weebly website Manager from the My Account page.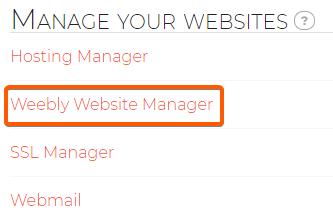 Step 2.
To the right of your domain name, click the link to Edit Site.