To add an image to your Weebly site, drag and drop the Image element from the left hand column to the desired location on your page.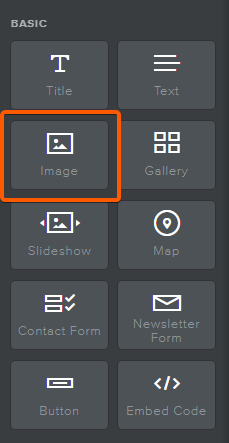 Weebly allows you to upload your own images as well as providing a variety of pre-loaded images from which you can choose.

For additional instructions, please visit Weebly's article on Adding Pictures to a Site.
When you are ready to make your changes live, click the Publish button at the top right hand corner of your page.