Note
This will create a signature from emails sent through Webmail. If you are using Outlook, Mac Mail, or another email application you will need to set up a signature in those individual applications.
To add a signature or an image to your signature for your email, please follow the steps below:
Step 1:
Log into your webmail account at webmail.rebel.com. Please note, the option for a signature with webmail2.rebel.com is by clicking on General -> and then clicking on Identity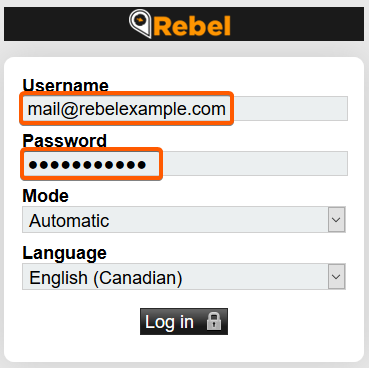 Step 2:
Click on wheel (circle with spikes) in Hosting OS at the top of your page next to Others

Step 3:

Click Preferences then for Mail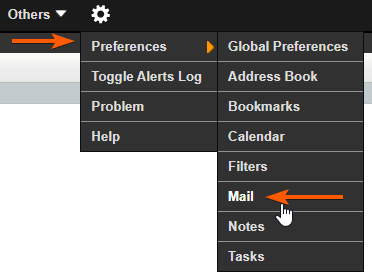 Step 4:

Under General click Personal Information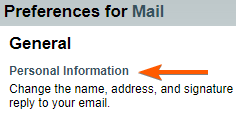 Step 5:

Under Your Signature, you can create your signature and copy and paste an image here. Click Save at the bottom of the page.