To delete a contact from your Contact Manager if it is not associated with any Domains, please follow the steps below:
1. Click the arrow to the right of the green VIEW button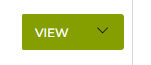 2. Click Delete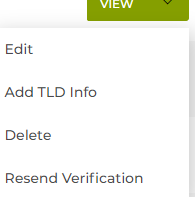 To delete your contacts in the Contact Manager that are associated with domains please follow the steps below. First see which domains are associated to the contact(s) you would like to delete. Then change and delete the old contact.
1. Please log into your account and click on Contact Manager.
2. Please click the green VIEW button to the right of one of the contacts you would like to delete.
3. At the bottom of the window that pops up, please click the arrow to the right of Domains - Domains associated to this contact and note the domain(s) the contact is associated with. (**If this section says Portfolio, please go to Domain Manager, click the pen icon in the top left corner, scroll down the page to Contact section and choose your preferred contact to replace the contact you intend to delete. Then go back to the Contact Manager page and delete contact)
4. Go to your Domain Manager, click directly on this domain name, scroll down to the Domain Contacts section, click choose contact to the right of this contact's name
5. Choose a preferred contact, then click save changes. 
6. Go back to Contact Manager and delete this contact.