Rebel is proud to support Two Factor Authentication (2FA) for any of our customers who want stronger account login security.
Two-step verification adds an extra layer of protection to your account. Whenever you sign in to the Rebel.com website, you'll need to enter both your password and also a security code from an authenticator app.
An authenticator app lets you generate security codes on your phone or computer. If you don't already have one, we support any of these apps.
How to enable 2FA in your account
Step 1
On the top right side of your navigation bar click My Account, then click Security Settings. This can also be accessed by clicking Security Settings on your main account page.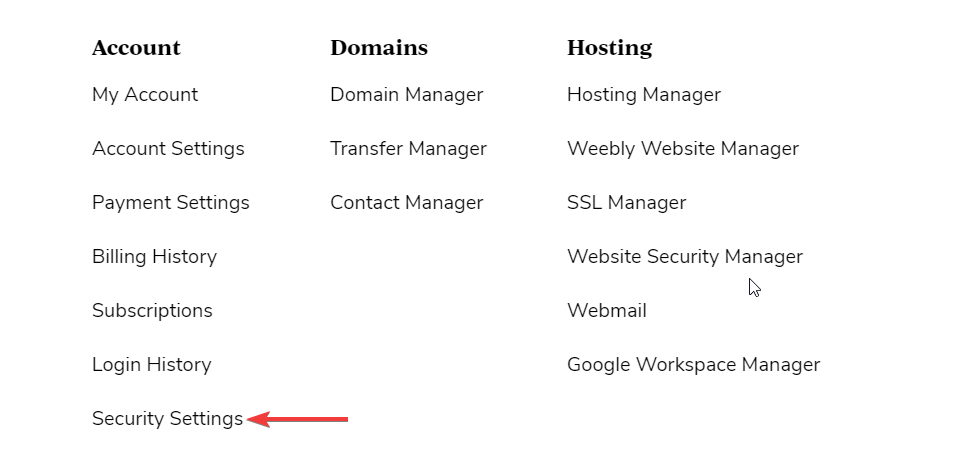 Step 2
Click Get Started.

Step 3
Click I'm Ready To Scan My Code.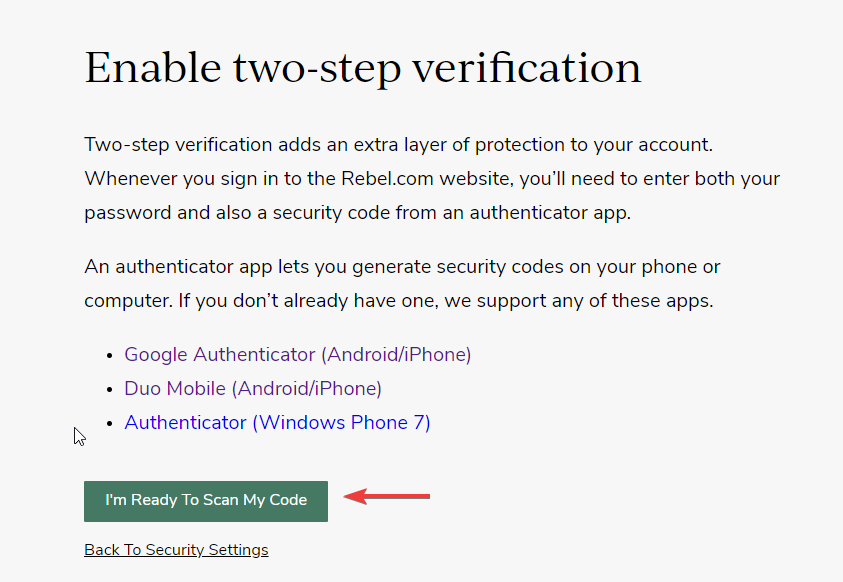 Step 4
Open your authenticator app, tap to add a new code, and select Scan A Barcode. Then scan the QR code on the page. When it's added to your app, click Next on the Rebel page.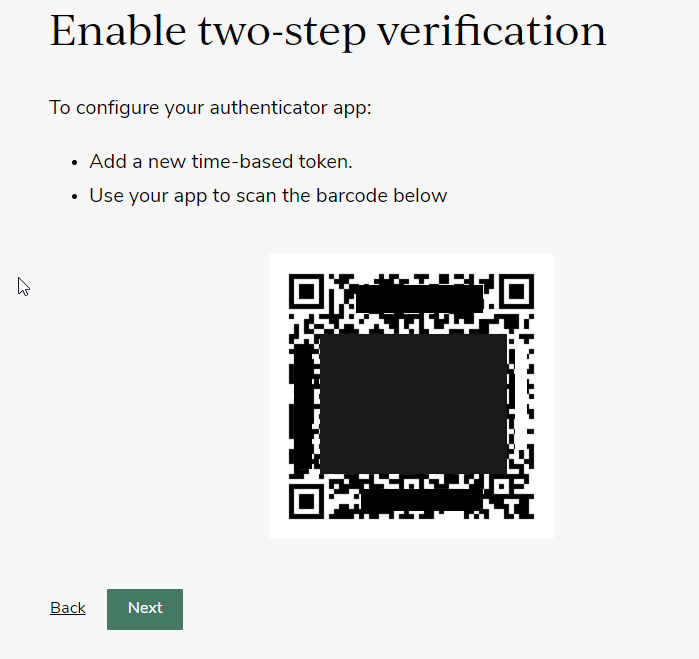 Note: If you do not have an authentication app already set up, please go to your app store and download one. We recommend the Authenticator.
Step 5
Enter the security code generated by your mobile authenticator app to make sure it's configured correctly.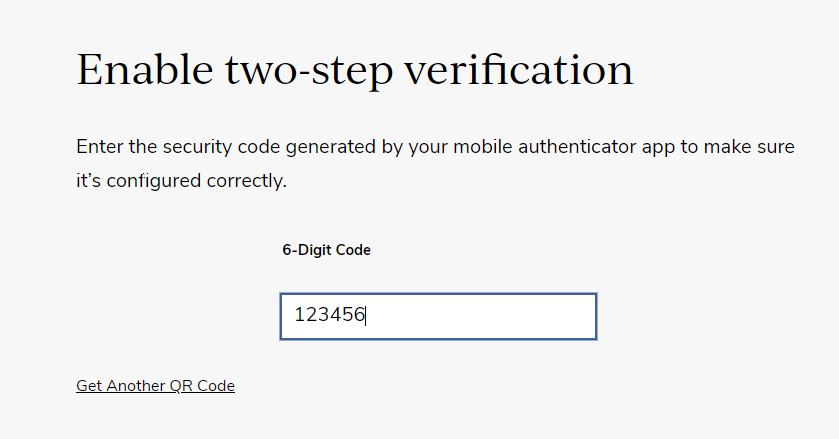 Step 6
If the code was entered correctly, click Next to get your Recovery code.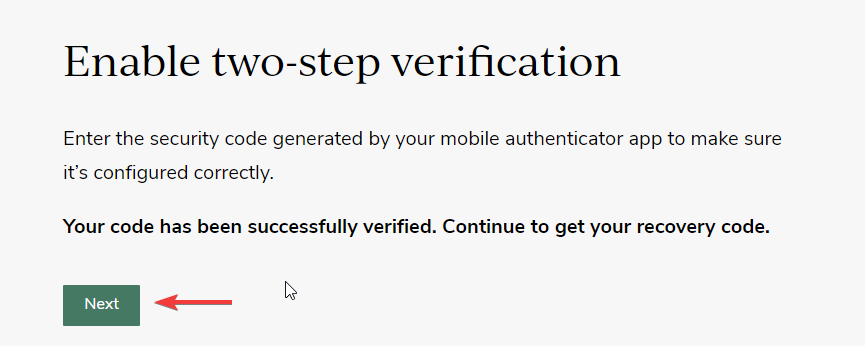 Step 7
Write down your recovery code. In case you lose access to your phone, this emergency recovery code will allow you to access your accounts.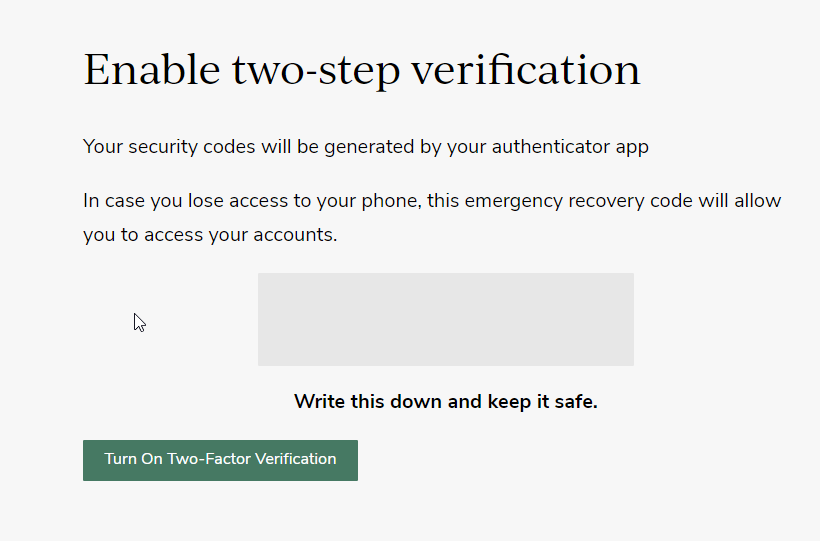 Step 8
Click Turn On Two-Factor Verification to complete your setup.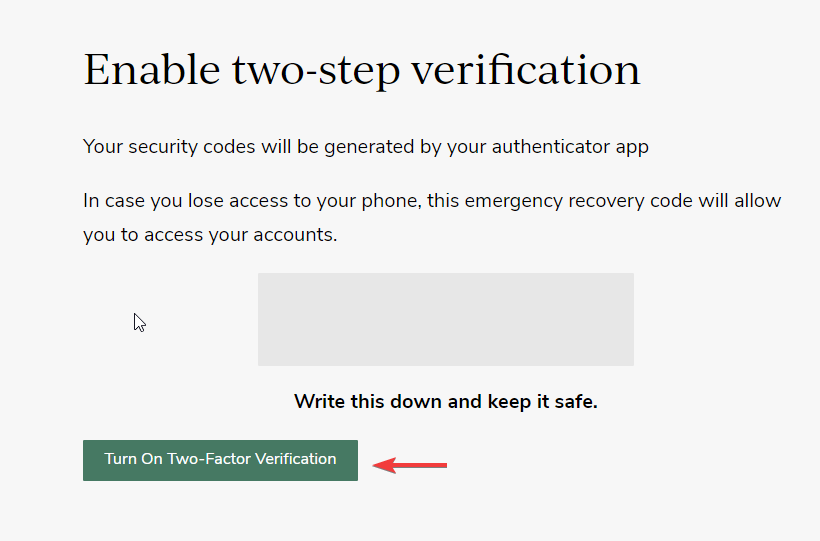 Logging in with 2FA
Enter your username and password, and click Log In.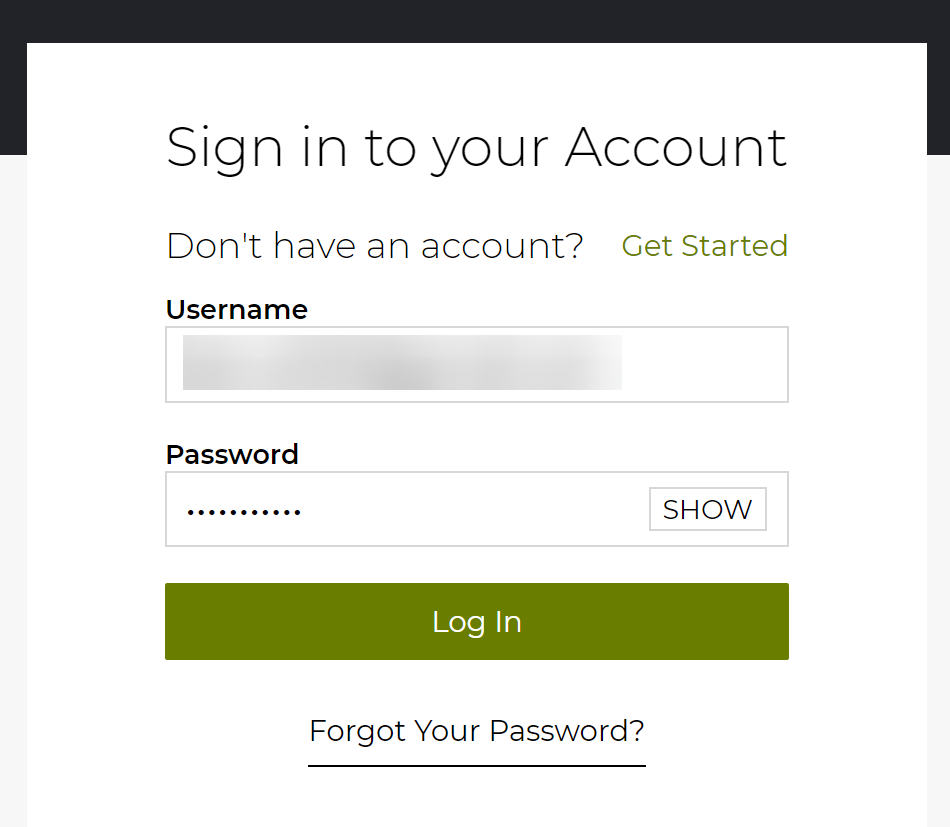 Enter the code from the authenticator app and click Submit Code before the code refreshes in the app.