Step 1
In your Rebel account, click on My Account on the top right, then Hosting Manager.
Step 2
To the right of your hosting package click the drop-down arrow, and then click Show Nameservers.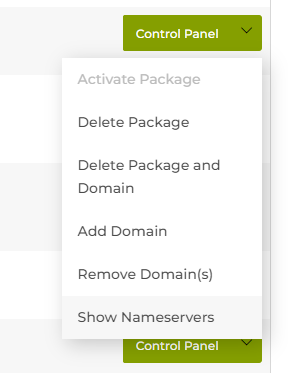 Step 3
Document the nameservers displayed in the window.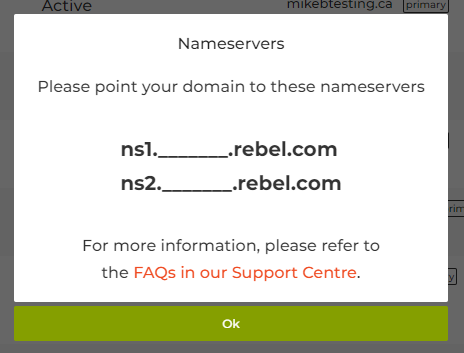 Step 4
Access the control panel where your domain is registered to update the DNS nameservers.
Updating nameservers with Rebel domains
Note: Nameserver updates can take up to 24-48 hours to propagate worldwide, however it's typically much closer to 2-6 hours.