What is an administrative contact?
An administrative contact is the contact on your domain that will receive any transfer authorization codes. It is important to keep it up to date, and make sure you have access to it, as it is the only contact the transfer authorization codes can be sent to.
How do I set a new administrative contact?
Step 1.
Login to your Rebel account and select Domain Manager.
Step 2.
Click the checkbox to the left of the domain(s) you would like to update, scroll to the top of your domains list and click Edit.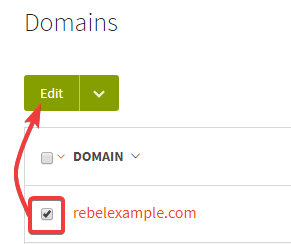 Step 3.
On the editing page, scroll down to the Domain Contacts section. Click the Choose contact button to the right of the administrative contact. Select the contact from the list of existing contacts, or click the Add New Contact button to create a new contact.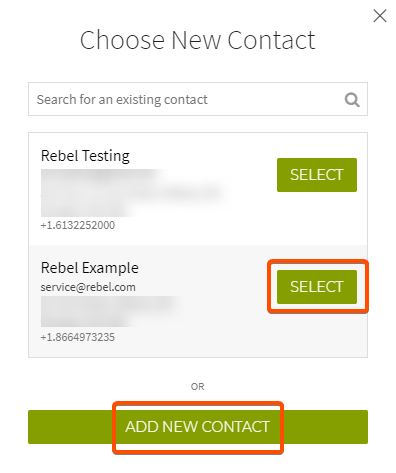 I'm still not getting my transfer code. What can I do?
Double check your spam folder, and confirm the contact details. If everything is correct, and nothing is in your spam box, you can contact our Customer Service team. They are reached through either our Customer Service phone line, at 1 (866) 497-3235 (24 hours a day, 7 days a week), or our online chats (9am-5pm EST, 7 days a week).