If your transfer to Rebel fails because of an invalid authorization code, or if your current registrar has sent you a new code for your domain, please follow these steps:

Step 1.
Login to your Rebel account and select
Transfer Manager
.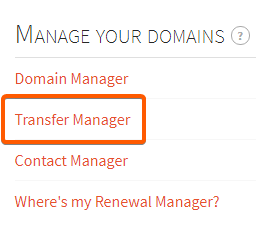 Step 2. 
Check the box to the left of the domain to select it, and enter the new code in the Auth Code field to the right.

Step 3.
To save your changes, click the Reprocess Selected button at the bottom of the page.