Note
Following instructions cover the steps involved with creating an email address in your Personal/Startup/Business Hosting, Managed WordPress, or VPS packages. If you are trying to create an email for your Classic hosting or Simple Email please read our article How do I create an email address?
To add an email address for your domain please follow the steps below.

Step 1.
Login to your Rebel account and click Hosting Manager.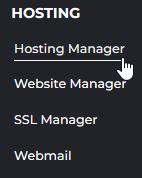 Step 2.
Click the green button that reads Control Panel. This will open the Plesk Hosting OS in a new tab.



Step 3.
Go to Mail.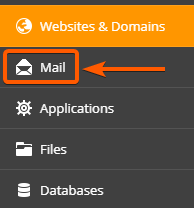 Step 4.
Click Create Email Address.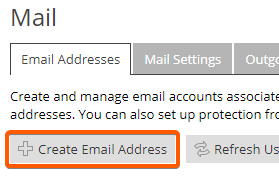 Step 5.
Type the left part of the email address before the @ sign, and, if you have several domain names on your account, select the domain name under which email address will be created.



Step 6.
Leave the Mailbox checkbox selected. Clearing this checkbox makes sense only if you want to use this address as a mail forwarder, which will forward all incoming mail to another address.



Step 7.
Specify a password consisting of fine or more Latin characters. Make sure to include a mix of upper and lowercase letters, numbers, and symbols to create a strong password.



Step 8.
Specify the mailbox size or use the default size defined by the provider's policy or your service plan.



Step 9.
Click OK.



Click here to have a video tutorial for creating a Mail Account for Plesk.