Payment can be made in Canadian (CAD), US (USD), Australian (AUD), or Mexican (MXN) currency. You can adjust your currency in the top right hand corner of your account. We currently accept debit-credit cards along with standard Visa, MasterCard, and American Express credit cards for all purchases. We also accept PayPal, which can be configured in the Account Settings of your Rebel account.
Because we are considered to be a "recurring biller" we unfortunately cannot bill most pre paid credit cards. Instead look for a reloadable, pre-paid credit card and make sure that it's registered (which typically means you've provided the issuer with your home address information). We should be able to bill registered reloadable pre-paid credit cards because these are designed to work with recurring billing systems.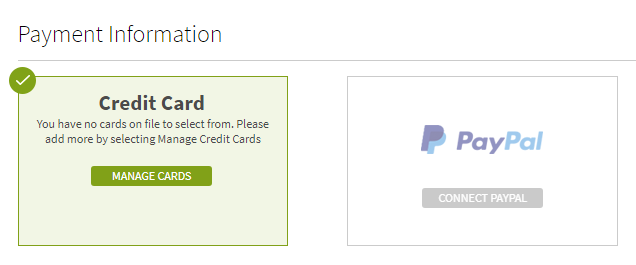 For more information, please visit our article How do I add PayPal to my Rebel account?
Note: With respect to debit-credit and standard credit cards, a pre-authorization of $1 will be applied in order to ensure your card can be processed by our payment processor. Though it is not a charge, it may appear on your bank statement while the pre-authorization is still active. The funds are placed on a temporary hold with your credit card provider and are typically released in 2-3 business days, although in rare cases it can be up to 10 days depending on your credit card provider's policy.