What is
LetsEncrypt

?

LetsEncrypt is a certificate authority which creates free SSL certificates. LetsEncrypt certificates are domain verified certificates with 2048 bit encryption. LetsEncrypt certificates last 90 days, and the Plesk LetsEncrypt extension will try to automatically renew any LetsEncrypt certificates which have been created.
How do I install the SSL?
Step 1
Log into your Plesk Control Panel and go to your domain. Check in Hosting Settings and make sure SSL/TLS Support is selected. If you don't, the site can't use any SSL. You can enable Permanent SEO-safe 301 redirect from HTTP to HTTPS if you like, that's up to you. Click Save.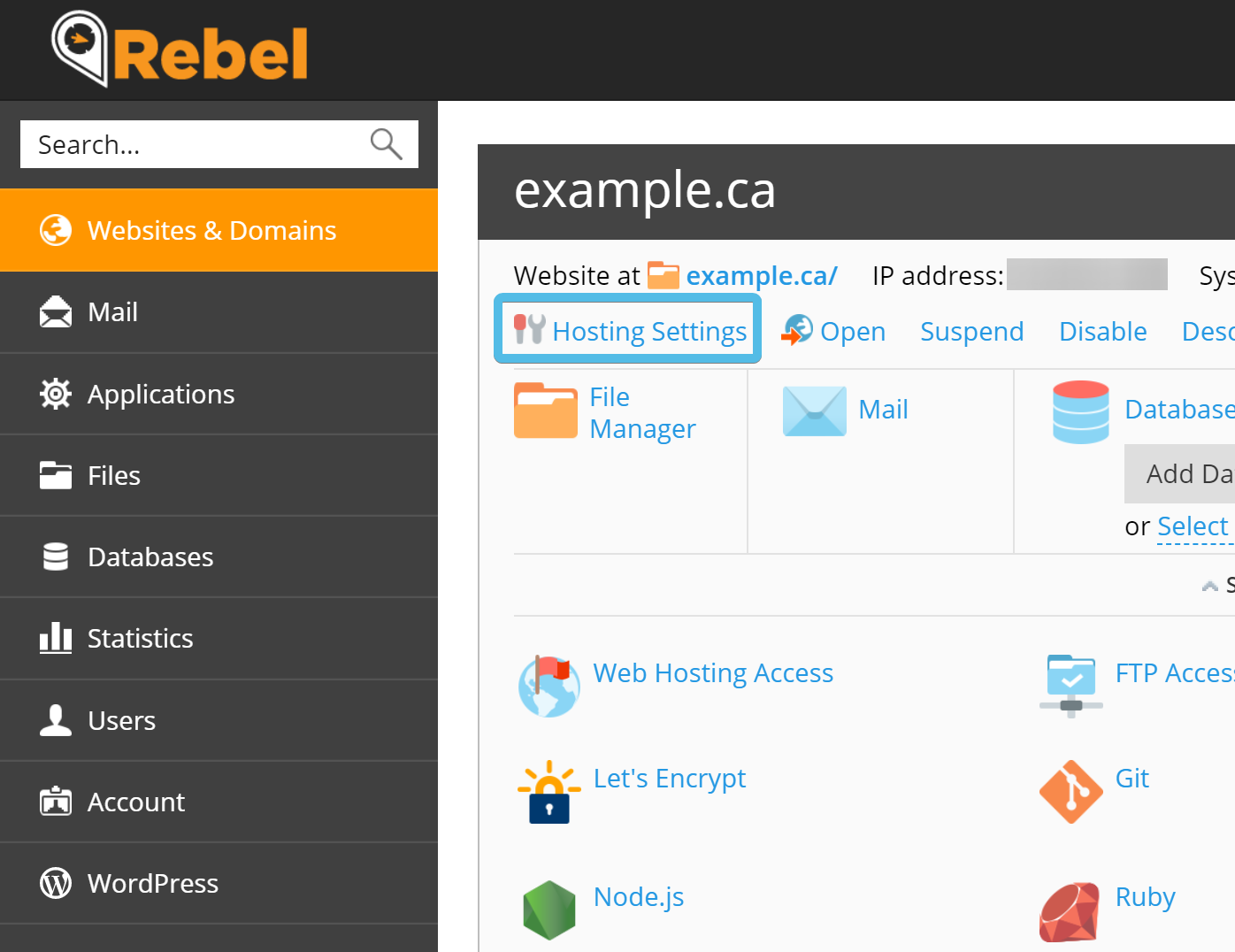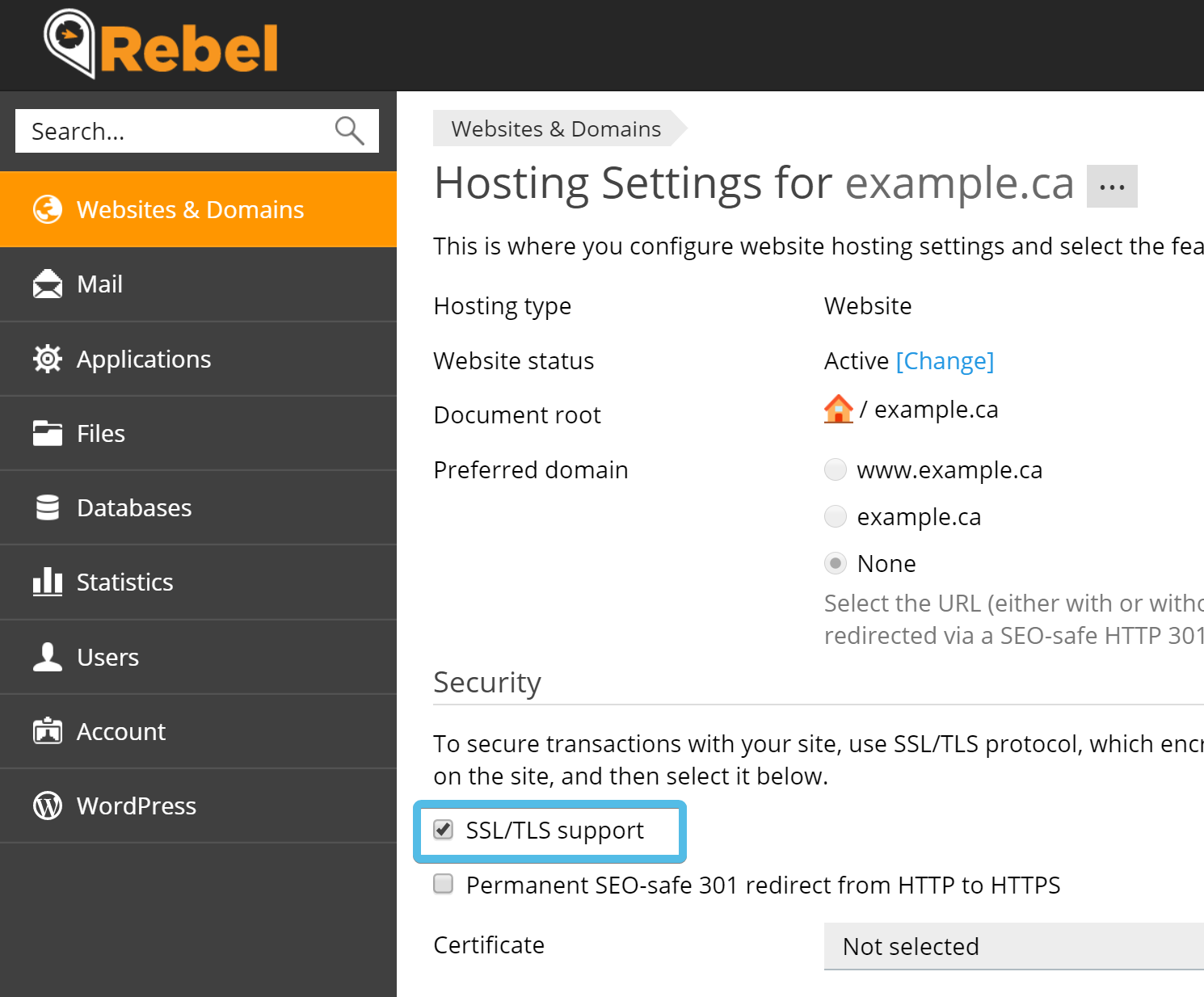 Step 2
Click on the

LetsEncrypt

button.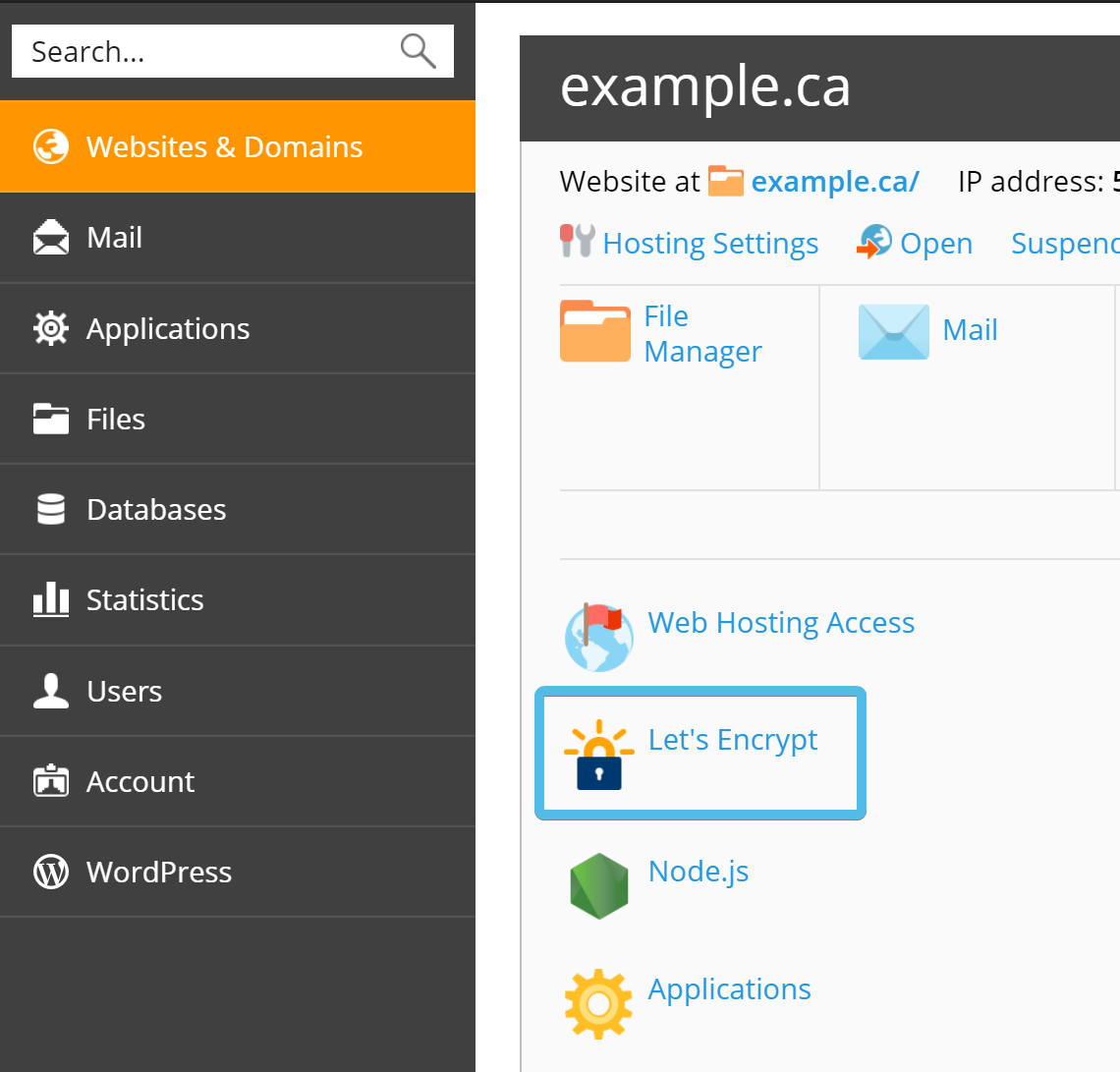 Step 3
Select Include the WWW and if you use webmail click Secure Webmail on this domain. Click Install.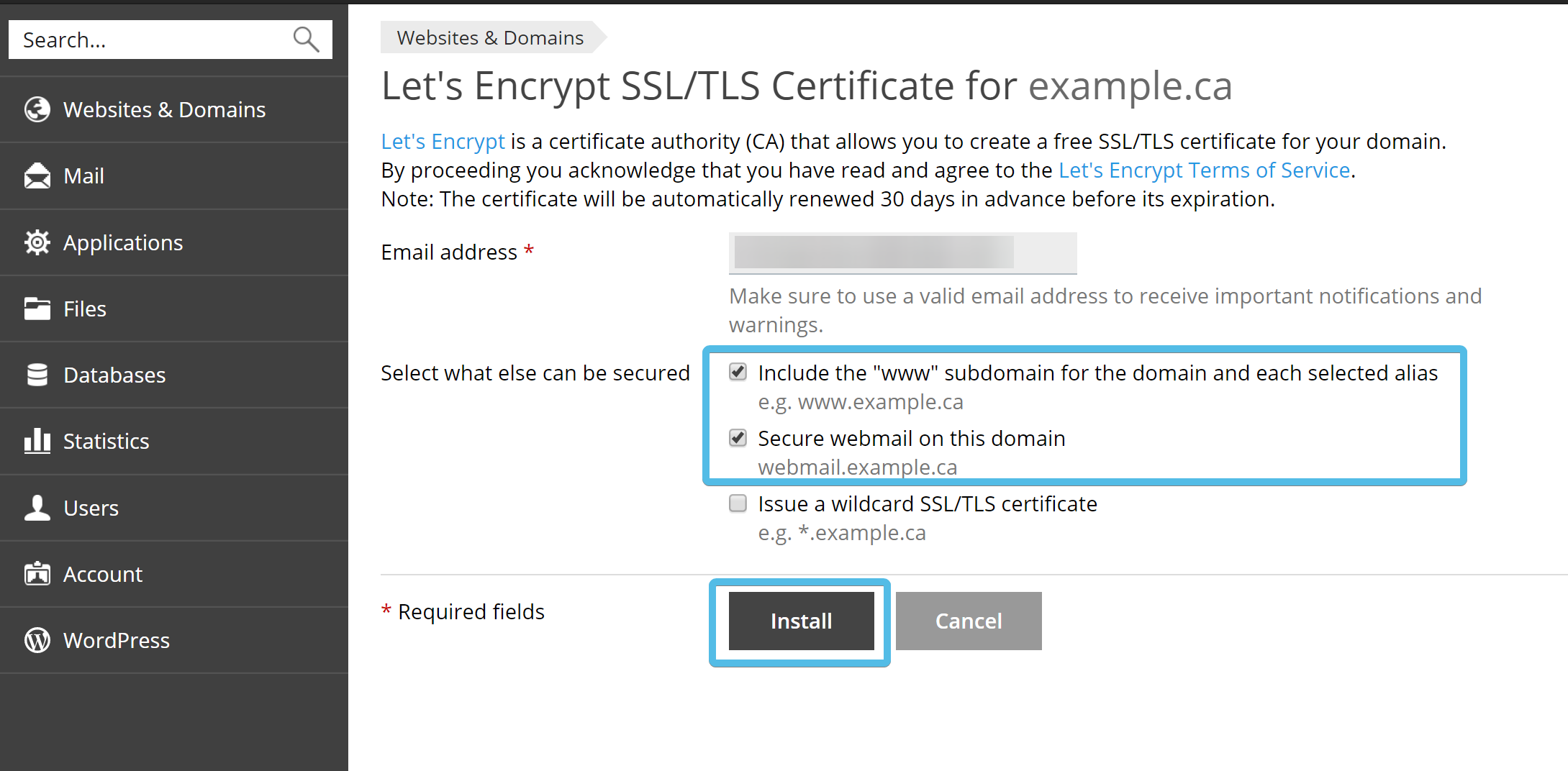 Step 4

Step 3 Alternative
Select Issue a wildcard SSL/TLS Certificate. and click Install.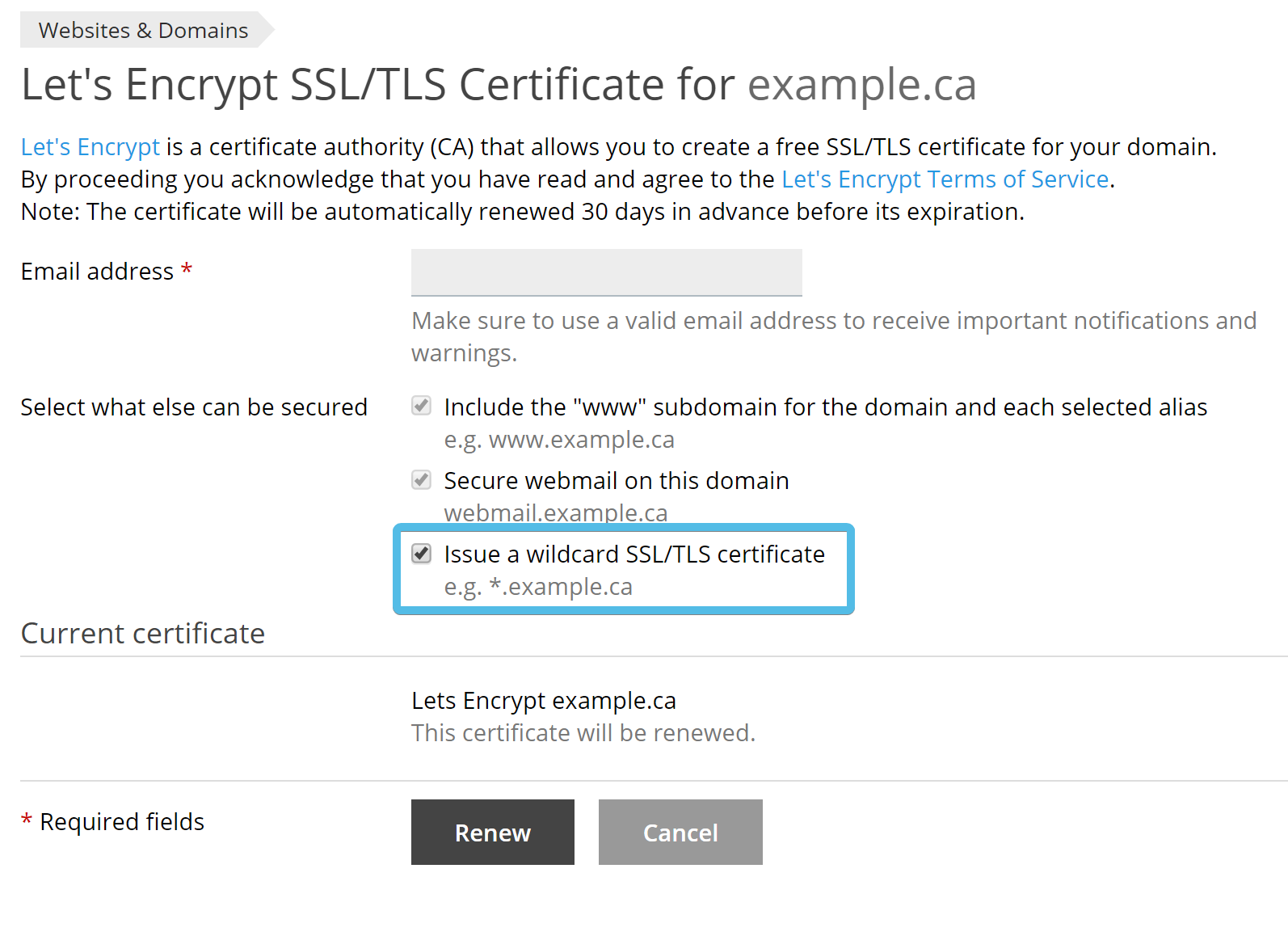 Step 3b
Plesk will let you know they're about to add a DNS record. If the domain's DNS zone is elsewhere, you can copy the record from this page and add it, then click Continue.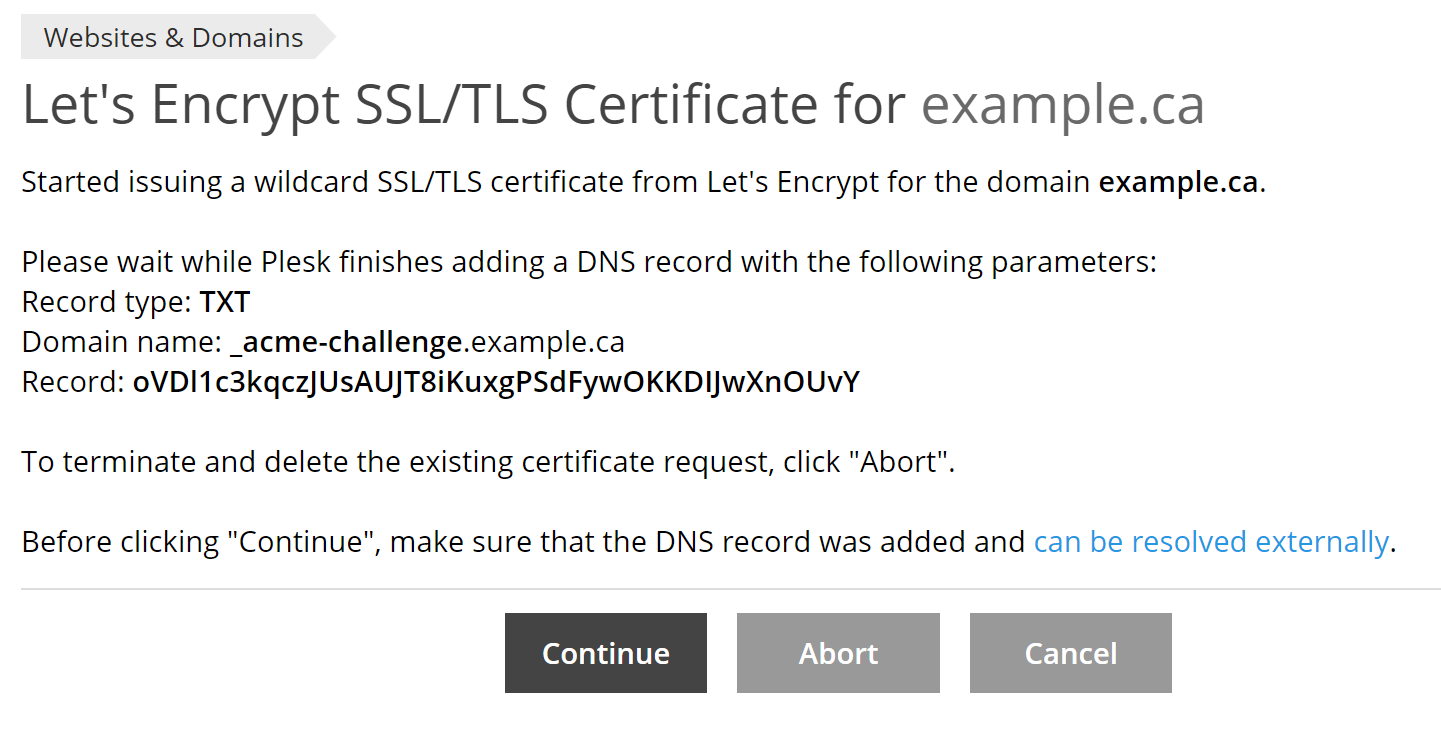 LetsEncrypt

renewals

The LetsEncrypt extension will try to renew the certificate automatically, however you can renew the certificate at any time, or if the automatic renewal fails for some reason (server trouble, DNS was pointed elsewhere, etc) you can simply click the

LetsEncrypt

button again, and click Renew.