Important
If your email settings are set up using a POP connection, please use the following POP settings, DO NOT delete and re-add email as IMAP unless you have created a backup/export of your email - this could result in lost emails.
Server Settings
Incoming server name: imap.rebel.com
Port: 993
Connection security: SSL/TLS
Outgoing server name: smtp.rebel.com
Port: 587
Connection security: STARTTLS
This video describes how to update your Outlook 365 application in MacOS with your new email settings. Instructions are provided below.
Step 1.
Click Outlook in the top left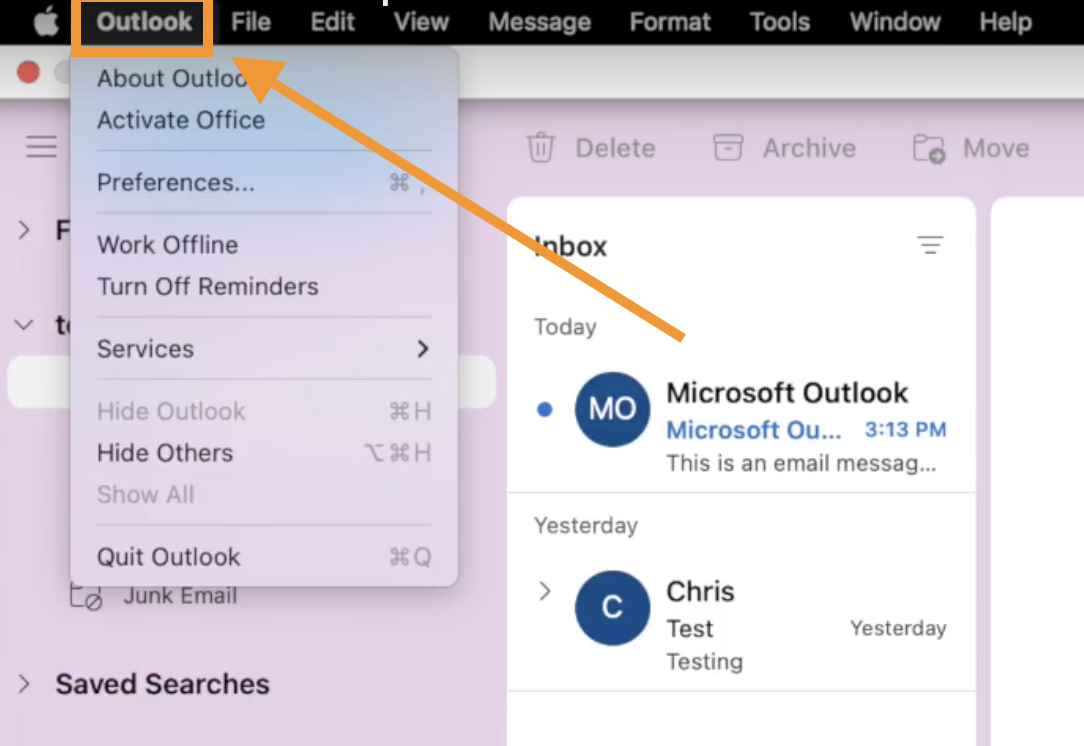 and then Preferences.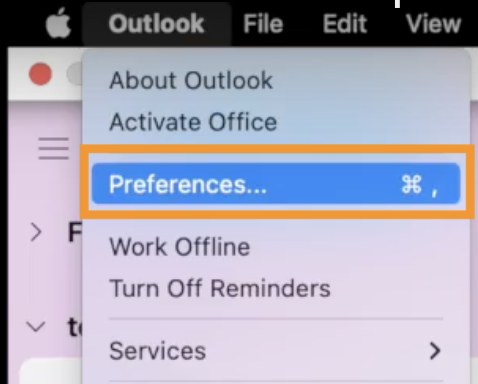 Step 2.
Click Accounts.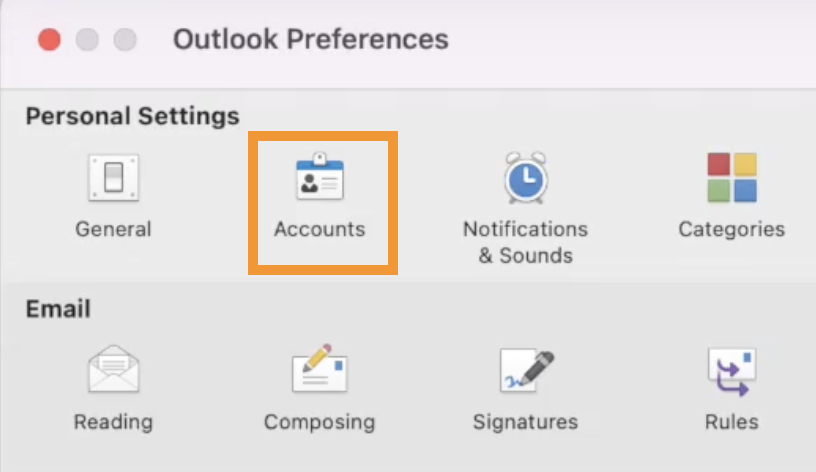 Step 3.
Click on your email address and update your settings to the following:
Incoming server

: imap.rebel.com

Port

: 993

SSL is checked


Outgoing server

: smtp.rebel.com

Port

: 587

SSL/TLS is checked