You can change your Classic hosting package at any time to better suit your hosting needs. To upgrade or downgrade your current hosting package please follow these steps:

Step 1.
Login to your Rebel account and select Hosting Manager.

Step 2.
Click on the downward arrow button located to the right of Control Panel, and click Edit Package Details.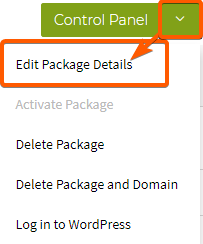 Step 3.
A pop-up will appear with a list of hosting package options. Click on the hosting package you want to apply to your domain.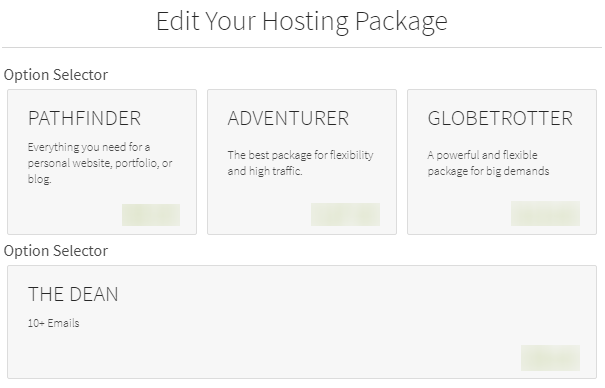 If you only wanted to adjust specific aspects of your hosting service you can customize your Emails, Disk Space, and Data Transfer individually.
Once you have made your changes, click Buy Now to continue to the checkout.

Step 4.
You will be taken to the shopping cart where you can verify your order, check the box next to I agree to the Terms and Conditions and click Process Order to process your transaction.